BIS Multi-BIS Jovem Ch. I./F./J. Gr. Ch. Br./Pan. Ch. Int.
Dorotka do BR Reino
German Braz. Pan. Gr. Ch. Int. Ch. Harlekin El Aakash X Gr. Ch. Braz. Pan. Int. Kinga do BR Reino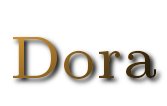 The fist Italian Greyhound to win an All Breed BIS (adult) in Brazil.
Text in English follows text in Portuguese in italics.
Photos by Marco Flavio Botelho, Arthur Franco, Paulo Pavel, Edmilson Reis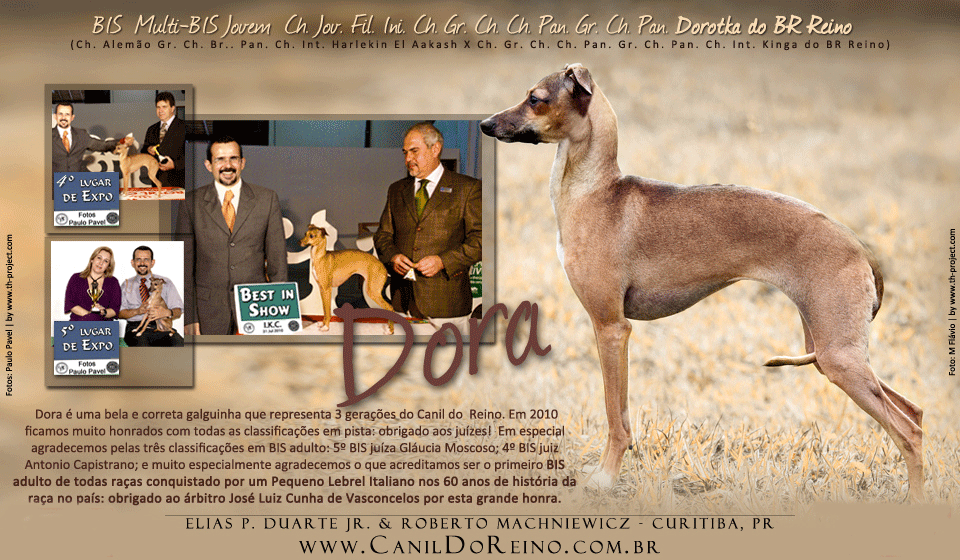 Para celebrar a carreira e em especial o BIS (All Breeds, adulto) de Dora em 2010, o anúncio acima foi feito , na revista Best Dogs Magazine, preparado por Arthur Franco & Cynthia Noronha, TH-Project.

The ad above was a celebration of Dora's show carreer in 2010, in particular of her BIS All-Breeds (adult) win, the first in the history in Brazil.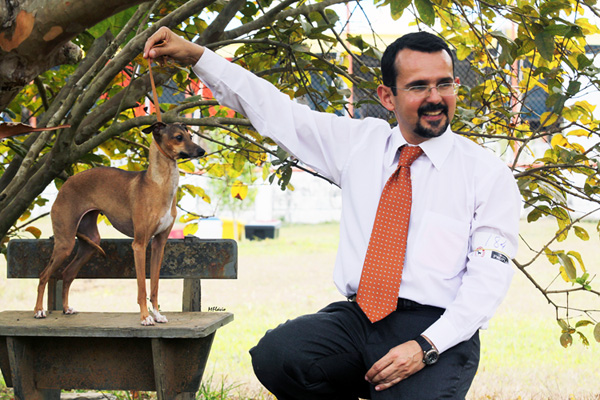 Dora é nossa terceira geração, filha da KiKi com o belo Lino, ela é a perfeita combinação de linhagens americanas (EUA) e européias (Alemanha e França).

Dora is a 3rd generation IG from Canil do Reino, being a daughter of our KiKi and the lovely black German IG Lino, whose owners Dirk and Alessandro Lahr are living in Brazil. She is thus a combination of bloodlines from the US and Europe (France and Germany).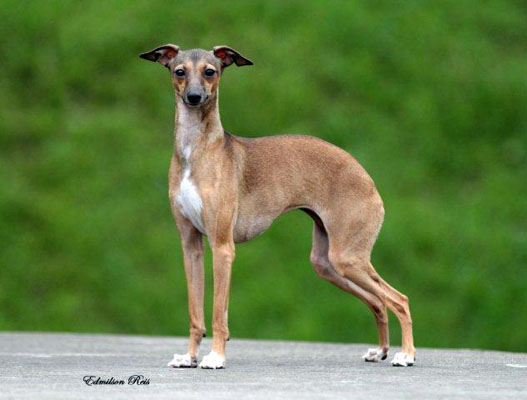 Nossa recordista em exposições, venceu 38 primeiros de grupo adulto, dos quais se classificou em BIS três vezes: 5o BIS com Gláucia Moscoso; 4o BIS com Antonio Capistrano, e finalmente o 1o BIS da história da raça no Brasil com o árbitro José Luiz Cunha de Vasconcelos. Em todos os finais de semana em que competiu como Inicial/Filhote/Jovem Dora se classificou nas finais, vencendo BIS Jovem em duas ocasições, com Roberto Rossi e Daniel Ceres Rúbio, na foto abaixo.
Of all our IG's Dora is the one that won more group firsts: 38. She placed in BIS finals three times, once winning BIS under noted judge José Luiz Cunha de Vasconcelos. As a Junior she had won BIS-Jovem twice (with noted judges Roberto Rossi and Daniel Ceres Rubio, picture below) plus several placements.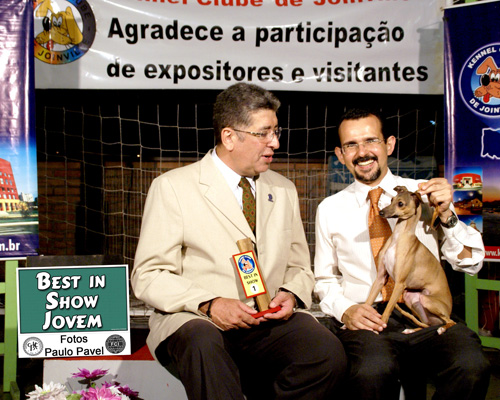 Pedigree: BIS Ch. Dorotka do BR Reino (2009)
<!**************************** SIRE *************************>
Ch. Harlekin El Aakash
Ch. Pop Corn du Domaine de Chanteloup
Ch. Nuage D'Amour des Trois Pyramides
Ch. Joujou des Trois Pyramides
Melodie D'Amour du Domaine de Chanteloup
L'Etoile des Trois Pyramides
Ch. Isatis du Manoir des Ombreuses
Ch. Diva des Trois Pyramides
Ch. Zenobia El Aakash
Ch. Quirino El Aakash
Ch. Ukelei vom Sausewind
Ch. Vivien vom Sausewind
Ch. Symphony El Aakash
Ch. Calcano von Barischnikoff
Ch. Quinte El Aakash
<!**************************** DAM *************************>
Ch. Kinga do BR Reino
Ch. Lovesong Vico Di La Scala
Ch. Fox Hedge Flamboyant II
Ch. Bo-Bett's Sammy Saphire
Ch. Suez Sunflower
Ch. Aria D'Amore Di La Scala
Ch. La Scala Il Leone Di Tucker
Ch. Sand Creek Aida Di La Scala
Ch. Riccio's Blue Magic D'Kalon
Ch. Sunjata's Wrangler Blues
Ch. Peachwoods Buttonfly Levi
Ch. Sunjata's Magie Noir
BISS Ch. Kalon's Heart and Soul
Montrose L'Image Distant Thunder
Kalon's Moonlight Maiden