---
C a n i l &nbsp d o &nbsp R e i n o &nbsp &nbsp I t a l i a n &nbsp G r e y h o u n d s
Os Galguinhos do Reino &nbspOur Italian Greyhounds

---
Ch. F./J. Gr. Ch. Br./Pan. Ch. Int.
Durindana Justyna do BR Reino

JuJu
Ch. J. Ch. Br./Pan. Gr. Ch. Br. Ch. Int.
Jarzebina do BR Reino

BiBi
Ch. J. Ch. Br./Pan. Gr.Ch.
La Scala O Guarani do Reino

Peter
Ch. F./J. Gr. Ch. Br./Pan. Ch. Int.
Genowewa do BR Reino

Viva
Ch. Gr. Ch. Br./Pan. Ch. Int.
Herkulana do BR Reino

NaNa
Ch. J. Gr. Ch. Br./Pan. Ch. Int.
Alypius do BR Reino

Lipi
Ch. J. Gr. Ch. Br./Pan. Ch. Int.
Logos My Blue Heaven

Maya
BIS Ch. I/F/J. Gr.Ch. Br./Pan. Ch.Int.
Dorotka do BR Reino

Dora
RBIS Ch. F/J Gr. Ch. Br./Pan. Ch. Int.
Kinga do BR Reino

KiKi
We are super proud of these kids bred by us: SiSi (co-owned with Cleber Delazari, Maison D'Etoiles, MG), Maky (co-owned with Mari Saldanha, D'Ame Noble, RS), GeGe (co-owned with Luiz Fernando "Pipo" Fernandes, PR), and Oliwja (owned by Sabino Vianna and Patricia Maia, Snug Buffs, RJ):
RBIS/BJIS Ch. F./J. Gr. Ch. Br./Pan. Ch. Int.
Cecylia do BR Reino

SiSi

Ch. J. Gr. Ch. Br./Pan. Ch. Int.
Oliwja do BR Reino

Oliwja

Ch. J. Gr. Ch. Br./Pan. Ch. Int. Maksyma do BR Reino

Maky

Ch. Br Gr. Ch. Br./Pan. Ch. Int. Gervasius do BR Reino

GeGe
We are also super proud of PePa and Bidu, bred (PePa) or co-bred (Bidu) and co-owned by us; owned, shown and loved by Lilian Barber (La Scala IGs):
Am. Ch. Peonya do BR Reino

PePa

Am. Ch. La Scala Primadonna do Reino

Bidu
Last but not least, our boy in Italy, Cicero do BR Reino co-owned by us; owned and loved by Pierpaolo Pica (Ophis IGs):
Photos above by Marco Flavio Botelho, Bergman, Kohler, Martin Musicante, Edmilson Reis, Bibbo Camargo & Ju Xavier.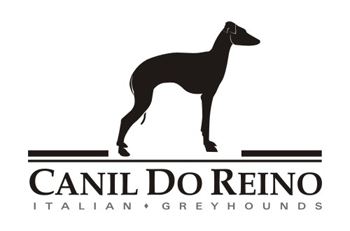 Elias P. Duarte Jr. & Roberto Machniewicz
Curitiba PR Brasil

Web Design <!a href="http://www.inf.ufpr.br/~elias">Elias P. Duarte Jr.<!/a>
Contents and pictures © Canil do Reino