Ch. Lovesong Vico Di La Scala
Am. Ch. MACH Fox Hedge Flamboyant II, MX, MXJ, EAC, OGC, OJC, CGC, TDInc, VC (Top Producer) X
Am. Ch. Aria D'Amore Di La Scala, CD(Top Producer)
Mar 22, 2003 - Feb 28, 2013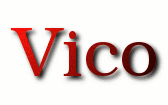 Text in English follows text in Portuguese in italics.
Photos by Marco Flávio Botelho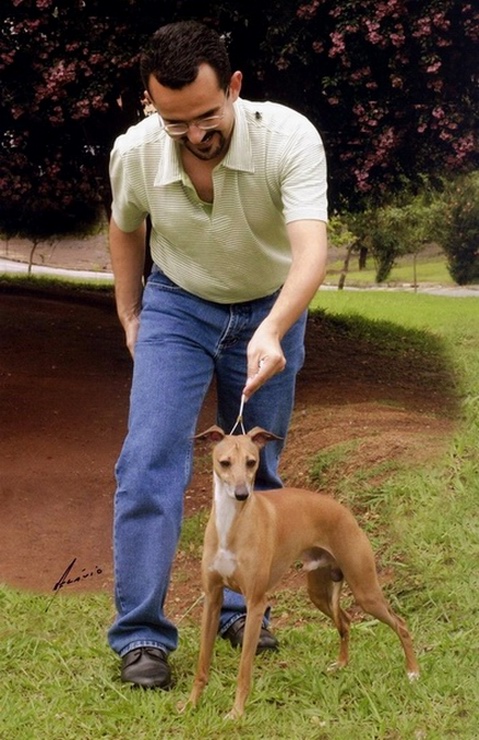 Vico é um cão importado da costa leste dos Estados Unidos, do então canil Lovesong, mas sua mãe (Aria) foi criada no canil La Scala, é de criação de Lilian Barber que é co-criadora de Vico. Além de campeã de conformação, Aria é também campeã de obediência. O pai do Vico, Floyd, é um dos Top Producers americanos vivos com maior número de filhos campeões, além de ser um cão com grande número de títulos de obediência, agility entre outros. Floyd é conhecido pela magnífica movimentação, que passa regularmente a seus filhos, e pode ser vista no Vico.

Vico is a red dog born on March 22, 2003 and was imported to Brazil from the east coast of the U.S. Vico's dam, Aria, was bred and co-owned by Lilian Barber (La Scala IG's) who is also Vico's co-breeder.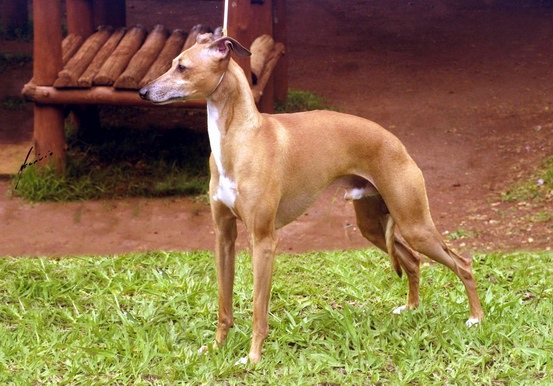 Os pontos fortes do Vico incluem estrutura impecável, bela cabeça, bela silueta, movimentação espetacular, saúde de ferro, vindo de uma linhagem com tradição de ossos fortes.

Vico's sire is the multi agility/obedience/conformation champion Floyd. At the time Vico was imported to Brazil, Floyd was one of the living Top Producers with the largest number of champion offspring in the U.S.; Vico's dam, Aria, is also an obedience champion, and Vico's trainability and athetic ability are certainly some of his key characteristics. Overall he is a solidly built dog with strong bones, but still typey and refined. A beautiful head, great outline, good front & rear and the stunning movement that Floyd produces in his offspring are also some of Vico's key points.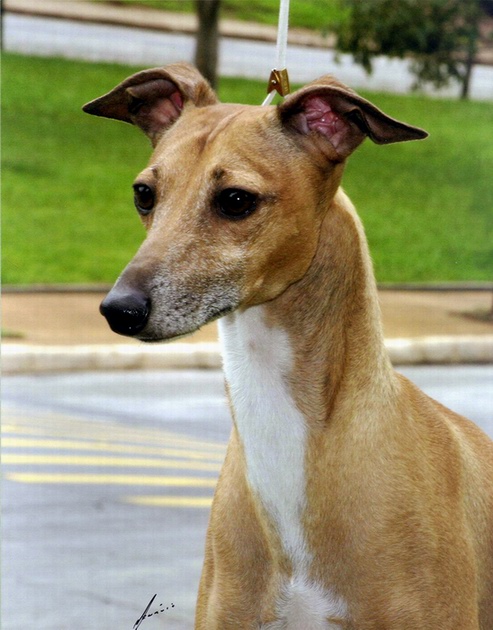 Vico foi acasalado com a nossa NiNitendo produzido nossos Tavi e KiKi, ambos grandes campeões brasileiros e internacionais, bem como vencedores de ranking da raça no Brasil. KiKi

Vico was bred once to our NiNi and produced our Tavi & KiKi. Both confirm that the big boy is able to produce beautifully. KiKi is the dam of Dora, the first Italian Greyhound to win a BIS (adult, all breeds) in Brazil.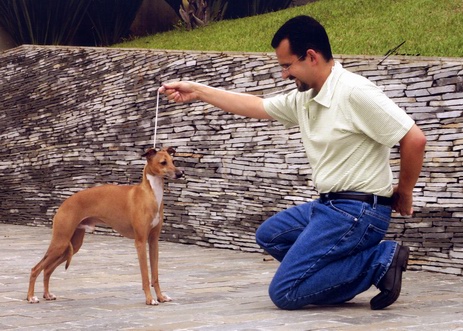 Check ringside pictures: Vico shown by Roberto in 2006




Pedigree: Ch. Lovesong Vico Di La Scala (2003)
<!**************************** SIRE *************************>
Ch. Fox Hedge Flamboyant II
Ch. Bo-Bett's Sammy Saphire
BIS Ch. Tekoneva's Dario
Ch. Winsapphire Borsalino
Tekoneva's Alegria
Ch. Windriver Ruby Tuesday
Ch. Flagstone Stock Option, UD
Ch. Piacere's Song Sung Blue
Ch. Suez Sunflower
Ch. Hifi Hott Pursuit
Ch. Mira Red Sails At Night
Ch. L'Image Hifi Empress
Ch. L' Image's Lola D'Suez
Ch. Pikop Fire Music
Ch. L'Image Some Joy N Happiness
<!**************************** DAM *************************>
Ch. Aria D'Amore Di La Scala
Ch. La Scala Il Leone Di Tucker
Ch. Ballon's Desert Startdust
Ch. Winsapphire Demeris D'Pikop
Pikop's Midnight Orchid
Ch. Tucker's Candy Apple
Ch. Nodla's Master Dancer
Ch. Tucker's Apple Brown Betty
Ch. Sand Creek Aida Di La Scala
Ch. Sand Creek Ultra Ferazi
Ch. Bo-Bett's Hello Gorgeous
Ch. Mira Chablis Di Ferazi
Pikop's Gemstone O'Montrose
Ch. Pikop's Gold Fever D'Charmac
Pikop's Dark Crystal