---
E l i a s &nbsp P. &nbsp D u a r t e &nbsp J r.
AKC Judge #96074 - Judge - FCI Groups &nbsp 1 6, 8 & 10: Herding, Scenthounds, Gundogs & Sighthounds

---
Elias P. Duarte Jr. is AKC judge #96074, approved to judge Afghan Hounds, American Foxhounds, Basset Hounds, Beagles, Black and Tan Coonhounds, Bloodhounds, Borzois, English Foxhounds, Greyhounds Harriers, Irish Wolfhounds, Otterhounds, Petits Bassets Griffons Vendeens, Rhodesian Ridgebacks, Salukis, Scottish Deerhounds, Whippets, Italian Greyhounds, Dalmatians. (Roughly corresponding to CBKC/FCI Groups 6, 8, 10: Scenthounds, Gundogs & Sighthounds.)

Elias, a Computer Science Professor in Brazil, passed the preliminary judging exams (dog structure/dynamics, genetics, regulations) in 2007. He is involved with the dog show world since 1981, at the time he owned English Cocker Spaniels, his first Braz. Ch. El Retiro's Lucilla, a red English Cocker Spaniel, finished in 1982, owner/handled. Since the year 2000 he breeds Italian Greyhounds in his Canil do Reino, and has bred/owned/handled more than 25 champions, including the first Italian Greyhound to win BIS All Breeds in Brazil, BIS Braz./Pan. GCh. Int. Ch. Dorotka do BR Reino, and of the first Italian Greyhound born in Brazil to finish the American championship in the U.S., Am. Ch. Peonya do BR Reino.
---

Judging assignment at Palm Springs (California, U.S.A.), January 2014:

At the prestigious Kennel Club of Palm Springs show in January 2014 Elias judged (catalog entries) a total of 246 dogs: Afghan Hounds (23), Basset Hounds (42), Borzois (36), Beagles 13" (18), Beagles 15" (27), Black & Tan Coonhounds (14), Italian Greyhounds (24), Otterhounds (15), Salukis (36), Scottish Deerhounds (11).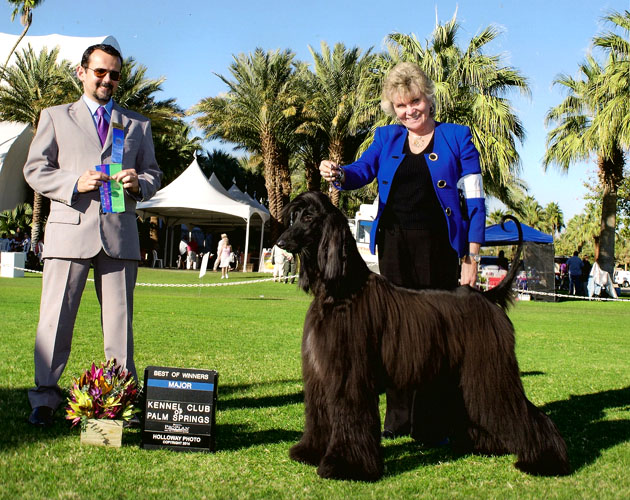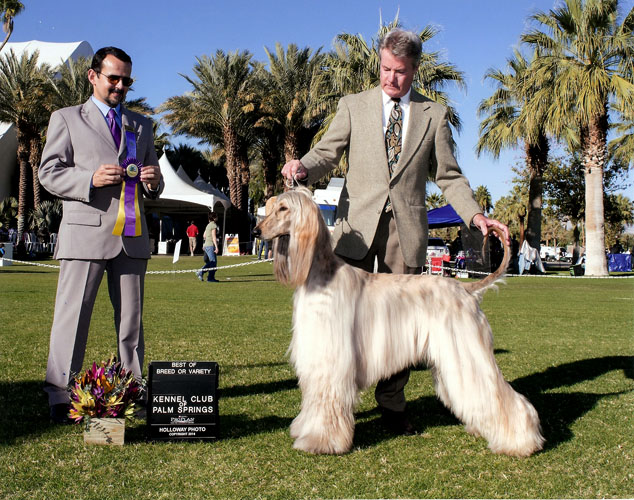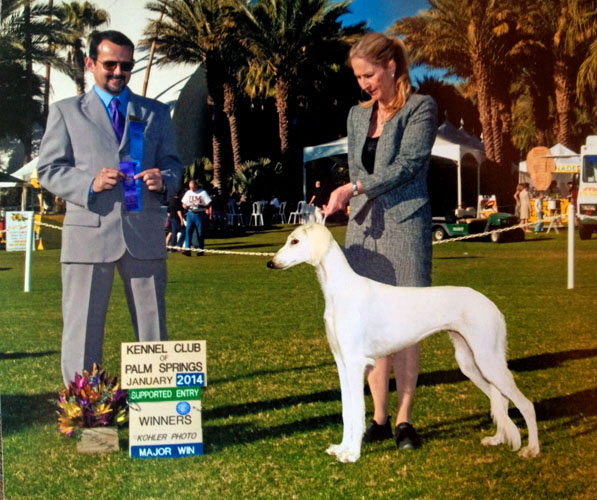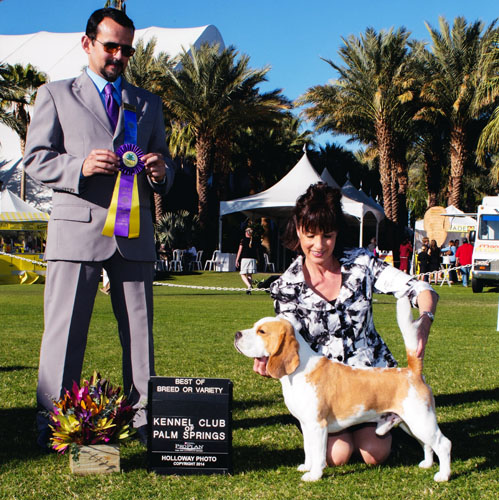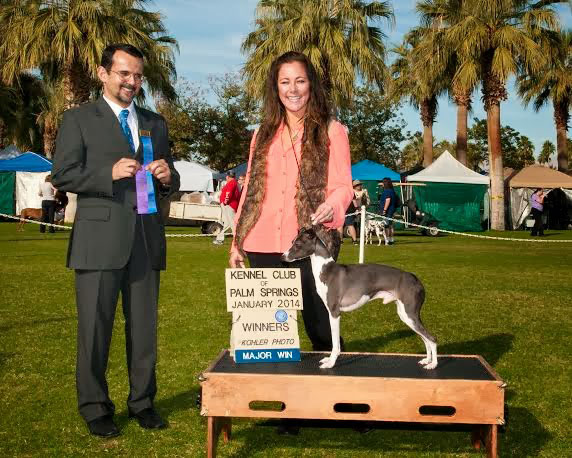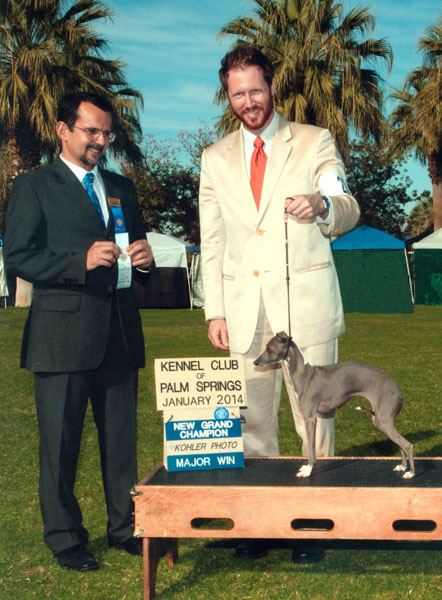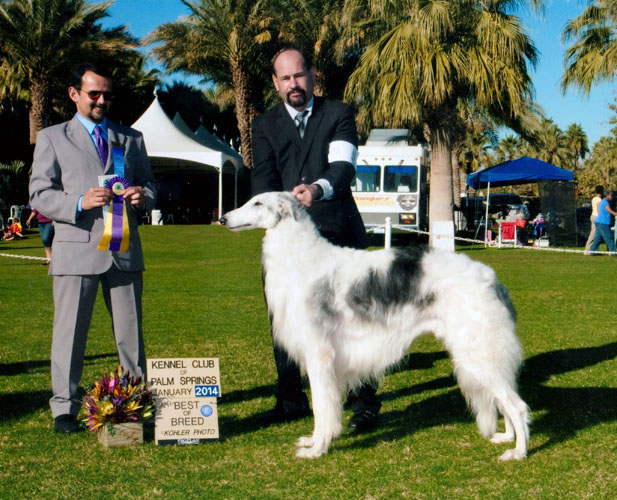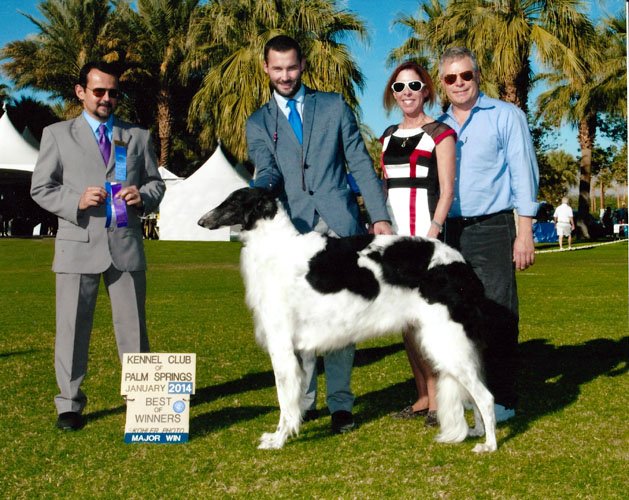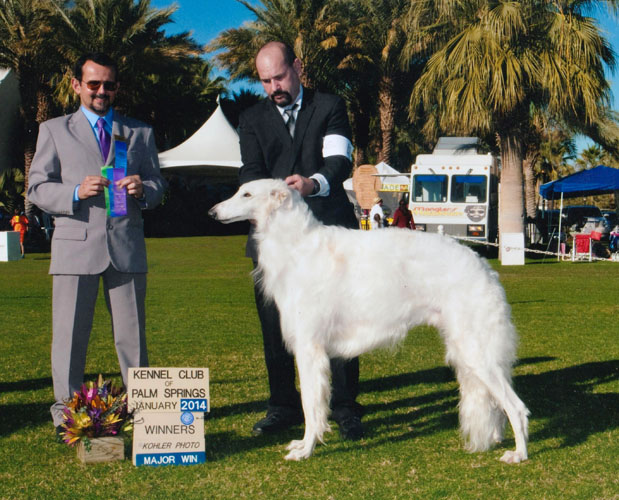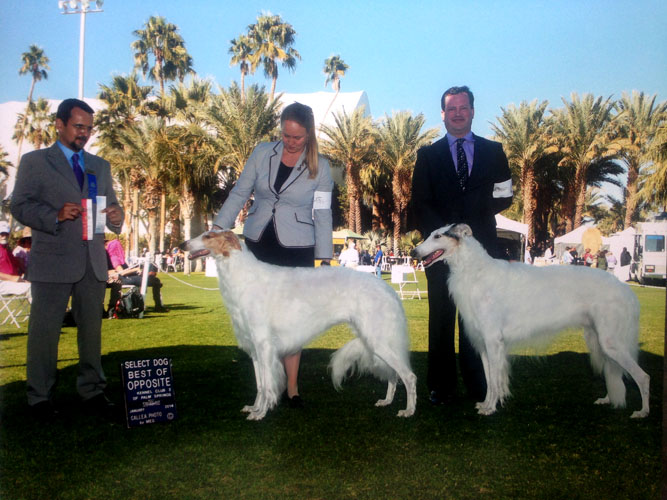 ---
Elias P. Duarte Jr. & Roberto Machniewicz
Curitiba PR Brasil

Web Design Elias P. Duarte Jr.
Contents and pictures © Canil do Reino